Cleartone radios and Vox Connect App
VOX TOUR GUIDE SYSTEMS ARE A SAFE AND PROVEN SOLUTION FOR GUIDED TOURS. CLEARTONE RADIOS AND THE VOX CONNECT SMARTPHONE APP FACILITATE SOCIAL DISTANCING AND ALLOW GUIDES, TEACHERS AND PRESENTERS TO ADDRESS A GROUP OF PEOPLE WITHOUT HAVING TO SHOUT. WE OFFER UNBEATABLE RENTAL RATES AND PURCHASE OPTIONS.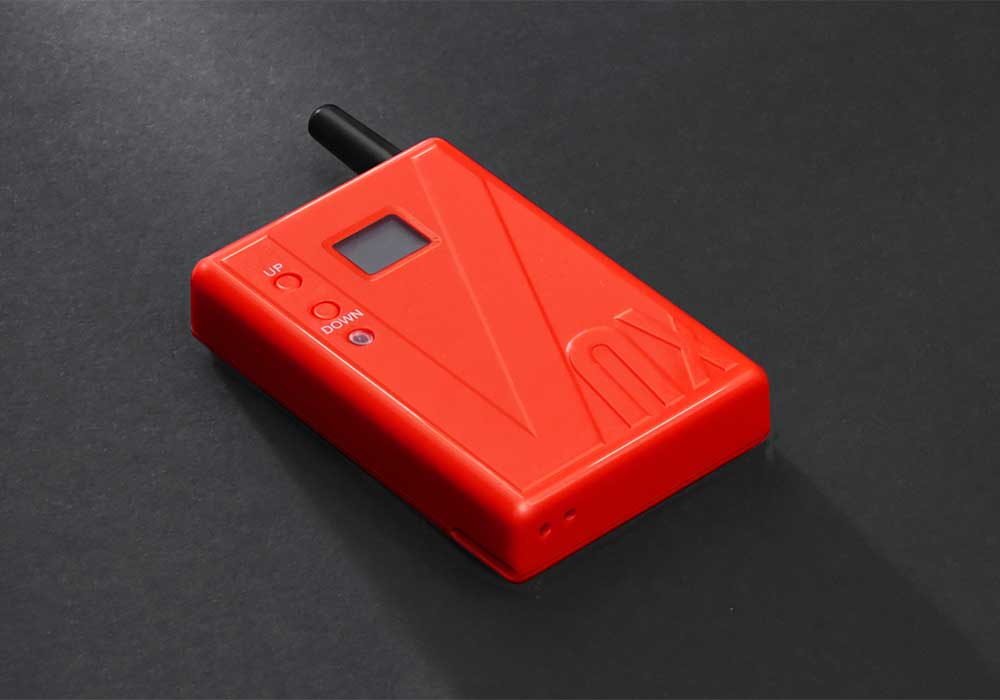 Vox Cleartone radios are a great choice for group guiding, presentations, simultaneous translations, facility tours and training seminars. Excellent range means group members can spread out for a more enjoyable tour or visit. Every year over 5 Million people use a Vox tour guide system because of  its simplicity, reliability and sound quality.
Vox offers affordable tour guide system rentals in over 50 countries around the globe. The radios are shipped directly to your office, facility or hotel and arrive "ready to go". All you have to do is switch them on and start your tour or presentation. We offer single user ear buds on all rentals in order to guarantee a clean and safe experience for your guests. You can be assured that your tour or event will be a success. If you prefer to purchase a Vox tour guide system we can offer you excellent pricing on new and refurbished units.
Allows social distancing for group members

Crystal clear audio quality

Single user earbuds for added safety

Unbeatable range and 40 hour battery life

Reliable pairing and multi channel capabilities

On demand long-term and short term rentals

On-time nationwide logistics with FedEx

24/7 customer care

Eco sustainable and recyclable cases with reusable handles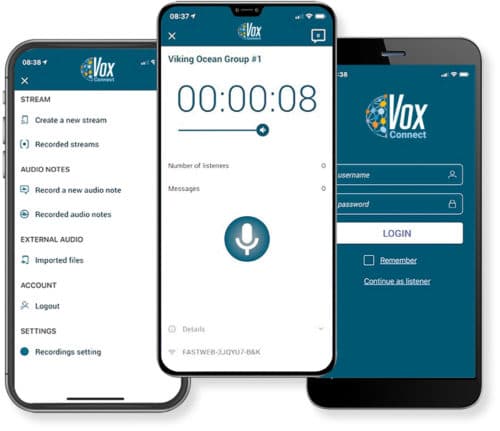 Vox Connect is a versatile and cost effective product that enables tour guides, teachers and presenters to connect with their audience through a smartphone app (iOS and Android). It is a safe and simple Post Covid-19 solution that facilitates social distancing and eliminates any concerns about contamination. Because everyone uses their personal phones and headsets there is no equipment to be handed out or cleaned.
Vox Connect can be used in- and outdoors for walking tours, guided visits, classes and campus tours but also for virtual meetings that involve simultaneous translations. Interpreters can be in one country and translate for a person based in another. Vox Connect is easy to set up, uses minimal data and does not collect personal information.
You can book your Vox Connect license for a single, or multiple consecutive days. After an initial set up you will be able to manage your reservations directly online through our partners area.
When data usage or WiFi is not an option, the optional VoxBox portable router will provide a reliable network around the guide or presenter.
Simple set-up, easy to use

Crystal clear sound

Connectivity over mobile network or Wi-Fi

In-app messaging to guide

Future proof and no capital costs

No concerns about sanitation of devices

Minimal data usage

Portable Wi-Fi is available

Compatible with iOS and android
VoxBox is our portable connectivity tool that can be used in combination with the Vox Connect smartphone app in scenarios where a cellular signal or WiFi is not available. VoxBox creates a signal with a range of 160 meters around the guide, has no need for a WiFi or internet connection and a battery life of 10 hours.